Standard mounting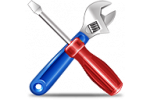 Standard mounting air conditioner, air-to-air heat pump contains:
- Up to 5 meters inter-unit path (isolated split- tube for condensate drain hose , power cord );
- Installation up to 2 meters of decorative boxes with taps and plugs;
- Connect the power to the outdoor or indoor unit up to 2 m from the indoor unit;
- Drilling a hole to a depth of 60 cm of communication material does not use trebueschem diamond drilling;
- The outdoor unit is mounted on the wall mounting frame with antivibration upper parts, the maximum height above the ground depends on the mass (power) of the outdoor unit;
- Different types of fixing materials.
Price does not include:
- Ground frame, or the frame of the roof;
- The use of a crane or hoist;
- Additional meters interblock Tracks;
- Pump for condensate;
- Installation additional meters decorative boxes with taps and plugs;
- Installation of electrical cable to the indoor unit installation machine and the like;
- Drilling more than one hole communication or wall material requires diamond drilling;
- Add refrigerant at great length of the track.
Pipe connections
1/4-3/8″
(6-10mm)
1/4-1/2″
(6-12mm)
1/4-5/8″
(6-15mm)
3/8-5/8″
(10-15mm)< 9 kW < 75kg
3/8-5/8″
(10-15mm)> 9 kW > 75kg
3/8-3/4″
(10-18mm)
1/2-3/4″
(12-18mm)
Wall Mounted, Floor Standing
354,00
360,00
438,00
528,00
528,00
540,00
540,00
Ceiling Cassette, Ceiling Suspended, Duct Connected
474,00
480,00
498,00
648,00
648,00
660,00
660,00
The cost of services is valid in Tallinn within a radius of 20 km.
Outside Tallinn are added to the price of shipping costs 1,00 €/km. When working on the islands 1,50 €/km.
The starting and ending point is the address Greenspirit OÜ Kanali tee 6, Tallinn. The route and time are calculated on the google.maps map.
In case of paid parking, the price of parking is added to the price.
If you need to use special equipment (lifts, scaffolding, etc.), the cost of renting and transportation of this equipment is added to the price.
Prices include VAT.
---
Showing 1 to 7 of 7 (1 Pages)
Specials